JUMPSTARTER makes you credible to corporates and investors, and gives you the opportunity to be distinctive in the startup community.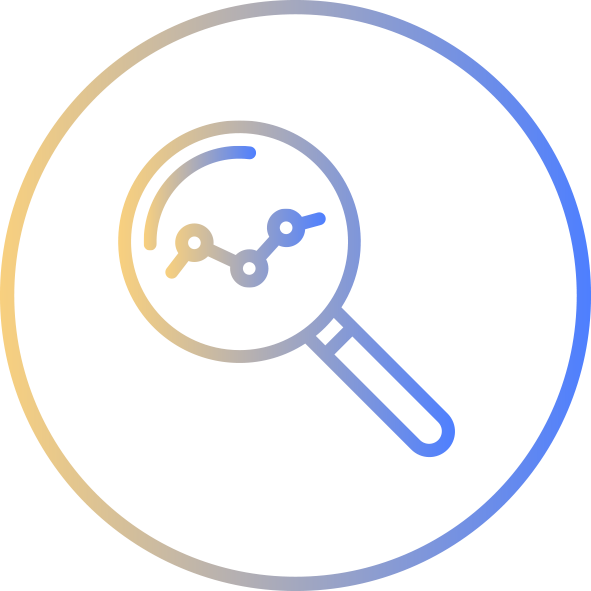 Visibility
Showcase your products or solutions in front of Hong Kong's leading corporates, investors and the media to gain the resources you need for reaching your goals.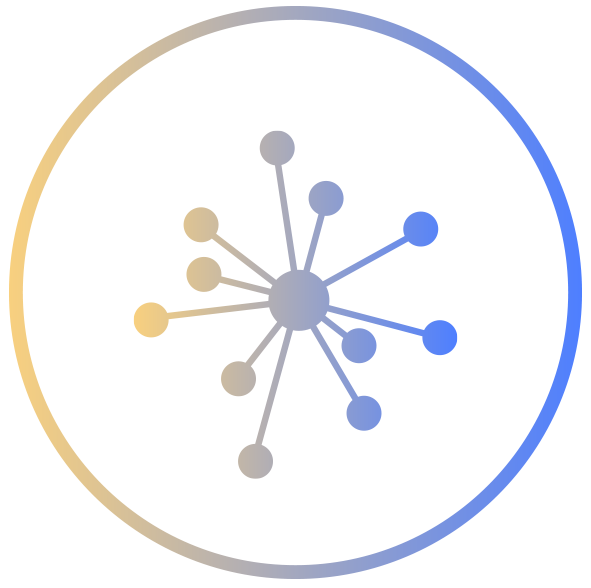 Network Expansion
Enjoy access to curated, one-on-one meetings with Hong Kong's leading corporates. Meet different insiders for advice and partnership opportunities. Make your startup grow and flourish.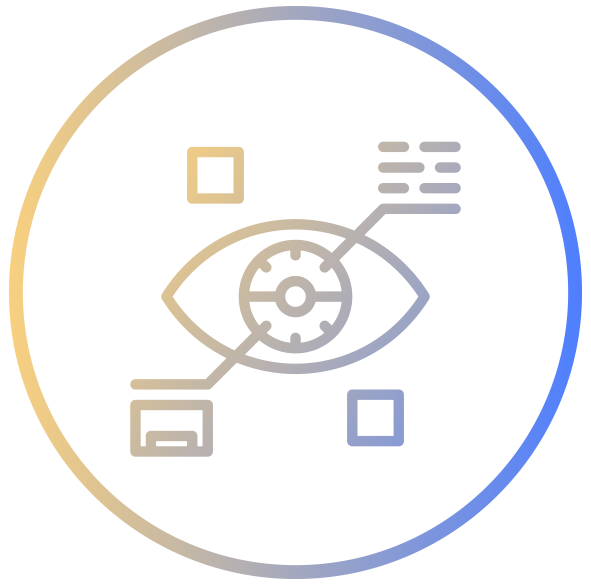 New Perspectives
Thought leaders will share unique perspectives and insights on cutting-edge topics. Gain a deep understanding of the industry, market competition and the latest startup trends. Sharpen your awareness and creative edge.
We are offering a prestigious platform where you showcase your product or solution, elevate your company's brand awareness and receive great attention.
The top 100 startups will be selected for Hong Kong and Global tracks respectively by a panel of A-list industry experts and investors. Through a highly competitive selection process, chosen startups will receive showcase spots in front of a high-impact audience, including C-level execs, industry experts, venture capitalists, entrepreneurs and the media.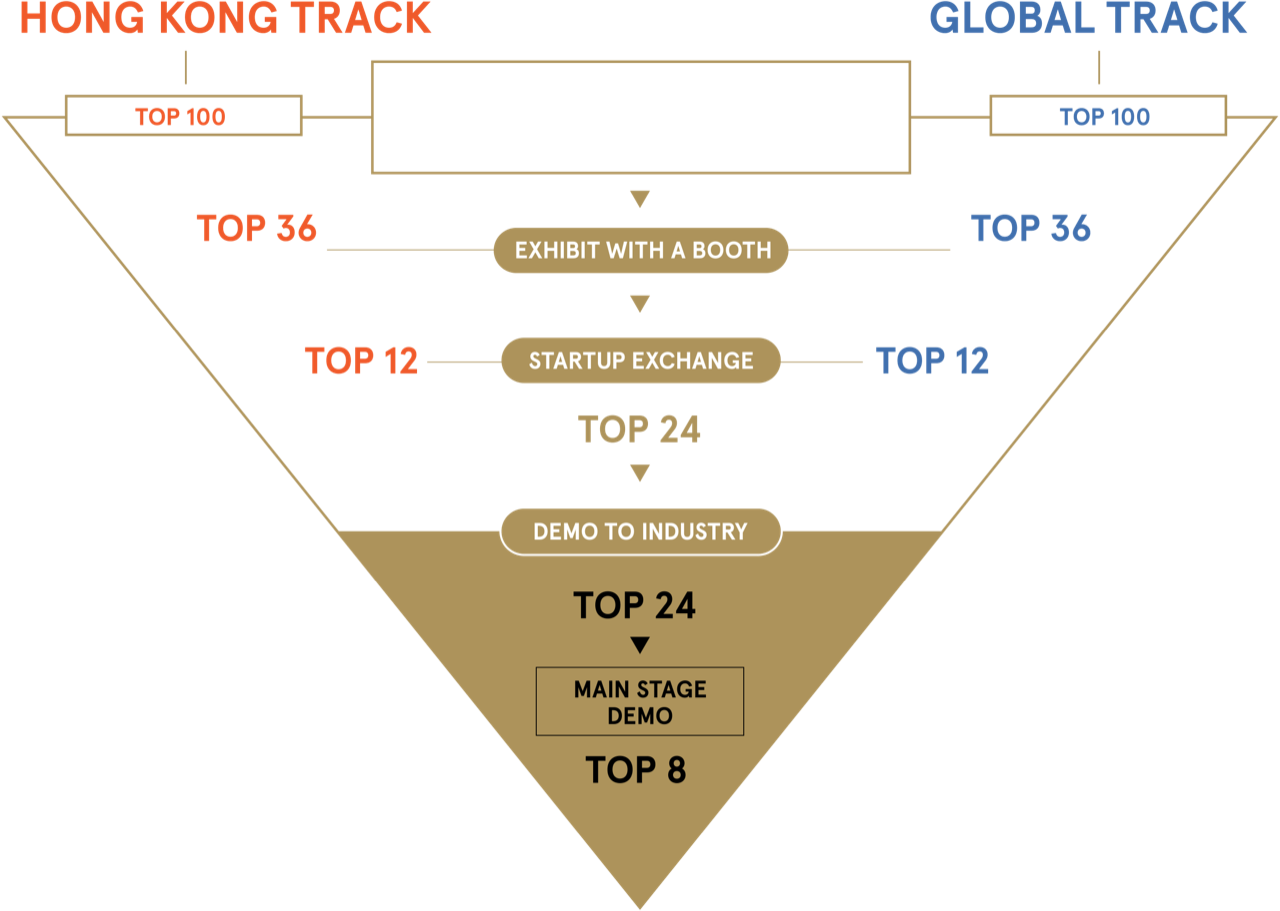 Startups selected for
Hong Kong and Global tracks respectively
Top 100
startups

Top 36
startups

Top 12
startups

Chance to get a coveted demo spot on the main keynote stage

8 out of 24 startups will be selected

DEMO to Industry:

Pitch to industry leaders and manifest your visions

Startup Exchange:

Selected startups pitch to each other to facilitate cross-border knowledge exchange and connection between startups

Exhibition Opportunity:

Free, well-designed booth at one of the industry pavilions

1 booth
1 booth

Corporate Speed-dating:

Curated 1-on-1 meeting with six Hong Kong leading corporates for business introduction or mentoring

6 meetings

Investor Meeting:

Curated 1-on-1 meeting with six venture capitalists for funding opportunities

6 meetings

Priority Access to Startup-Corporate/ Investor Matching:

1-on-1 meetup with industry experts and investors for business collaborations or funding opportunities

Priority Access to Startup Mentoring:

Corporate experts and investors will provide actionable feedbacks to the founders

Branding on our Website:

Your logo, company profile and video featured on our website

Video of your demo to be displayed after the event

Complimentary Startup Pass:

Access to all content and networking opportunities, plus a discounted code to share with your contacts

2
4
6
Global Startups
Global Startups
Global Startups
JUMPSTARTER Launchpad is designed for growing companies at all stages from four major industries
focus on
4 industry cohorts
Big Data & Analytics
AR/VR
Blockchain
Robotics & Drones
Manufacturing
Education Tech
IoT & Sensors
Recruitment
Photography & Cinematic
Marketing
Communications
Social Networks
SaaS
Artificial Intelligence & Machine Learning
Enterprise Tech
Life Sciences
Sensors & Wearables
Legal & Regulations
and more